Archive of: 2018
25 April 2018
Attention young birders, you can now find out all about the Martin Garner Spurn Young Birder of the Year 2018 competition
10 April 2018
Pin Badge No2 coming real soon so watch this space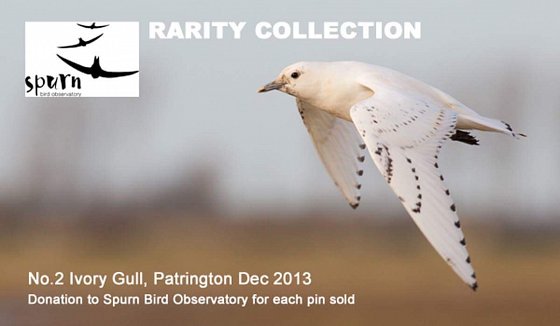 02 April 2018
We have recently applied for planning permission to erect a small wooden structure in the front garden of the bird observatory. The purpose of the building is to provide a facility to all visitors to call in and get the very latest bird information on the peninsula.
27 March 2018
Once again the Observatory will have a stand at the YNU conference and exhibition held on Saturday 7th April at The Ron Cooke Hub, Heslington East Campus, University of York.
19 March 2018
I am delighted to be able to inform you that Jonnie Fisk has been appointed to the position of Observatory Estate Worker and will take up the post from April 1 2018.
02 February 2018
A vacancy has arisen for the rewarding and potentially career developing position of Seasonal Little Tern Warden at Beacon Lagoons Nature Reserve, East Yorkshire.
30 January 2018
As ever there is a lot of work to be carried out on observatory owned land in order to improve these areas for birds and other wildlife.
We will be holding work parties on February 10th-11th (Sat- Sun) and February 17th-18th (Sat-Sun)and we ask our friends and supporters to lend a hand where possible.